Soft Washing For Your New Orleans Home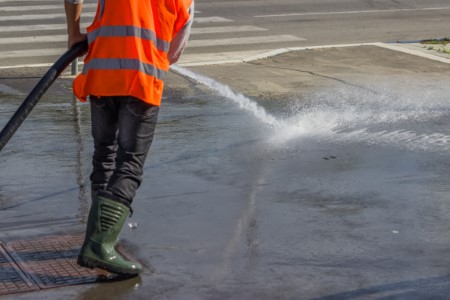 When it comes to certain parts of your New Orleans home's exterior, standard pressure washing might not always be the best cleaning option, as the high-pressure blasts of water could wind up doing more harm than good. For these surfaces, soft washing is the preferred cleaning method, and here at Aqua Wash, we are the local pressure washing specialists who can help you with the job. Are you looking for a professional New Orleans pressure washing contractor who can provide you with the soft washing services you need for your home? If so, give our team of skilled professionals a call today and let us show you the kind of quality results that have helped make us the most trusted name in soft washing and roof cleaning the area has to offer.
Whereas standard pressure washing simply involves blasting away dirt, grime, and other contaminants with a high-pressure stream of water, soft washing utilizes specialized cleaning solutions to help break up these contaminants so they can be gently washed away, making it a perfect cleaning solution for surfaces like your roof or your siding. If you have any questions about our full line of high-quality soft washing services or if you would like to schedule an appointment for a consultation, give us a call today. Our team of experts are always standing by and would be happy to assist you in any way we can.
Recent Articles
Pro Deck Cleaning
If you're the proud owner of an outdoor deck space, you understand just how important it can be to the function and beauty of your home's outdoor spaces. Between hosting cookouts, spending time with […]
Fall Pressure Washing
When you think of things that need to get done around your home to prepare for winter, pressure washing might not be the first thing that pops into your mind, but in reality, it can be surprisingly h […]