Make Your New Orleans Window Shine With Professional Window Cleaning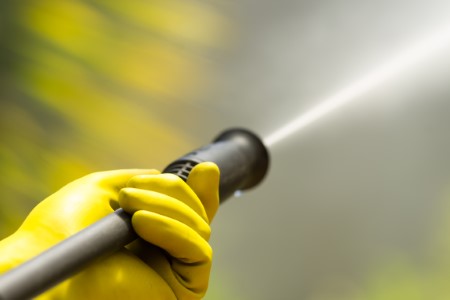 Your windows are an important part of your New Orleans home's exterior, and in addition to the aesthetic purposes they serve, they also help to insulate your home and give you a clear view of the world outside. If your windows are caked in mildew, grime, dirt, or other contaminants that are making your home look dingy and old, it's time to call in the skilled pressure washing experts at Aqua Wash so we can provide you with the high-quality window cleaning services you need to get them clean again. Are you looking for a professional New Orleans pressure washing company that can help with your window cleaning needs? If so, give our team of skilled professionals a call today and let us show you the kind of quality results that have helped make us one of the most trusted names in window washing and roof cleaning the area has to offer.
When your windows accumulate a great deal of buildup from mold, mildew, and other contaminants, it not only affects the beauty of your home overall, but it can also pose a danger to the areas surrounding your windows, especially your frames. With professional window cleaning, you can not only keep your windows looking their best, but you can work to remove these harmful contaminants before they have a chance to damage the areas around your windows. If you have any questions about our full line of high-quality window cleaning services or if you would like to schedule your appointment to get your free estimate, give us a call today. Our team of experts are always standing by and would be happy to help.
Recent Articles
The Importance of Proper Roof Cleaning Techniques: Preserving and Protecting Your Home
Maintaining a clean and well-maintained roof is essential for the longevity and overall aesthetics of your home. Over time, roofs can accumulate dirt, debris, algae, moss, and other unsightly contaminants. To effectively restore the beauty and functionality of your roof, it is crucial to understand the […]
Pro Deck Cleaning
If you're the proud owner of an outdoor deck space, you understand just how important it can be to the function and beauty of your home's outdoor spaces. Between hosting cookouts, spending time with family, or just relaxing at the end of a long day at […]