The Leader In Pressure Washing In Slidell You Can Trust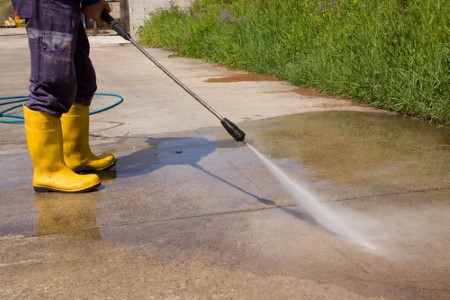 As a responsible Slidell homeowner, you want to do everything in your power to keep your home protected and looking its best, and believe it or not, pressure washing can be an extremely useful tool in helping you do so. When your Slidell home is in need of a quality pressure washing, it's time to call in the skilled professionals here at Aqua Wash so we can help deliver the kind of quality results you expect from your service. Are you looking or a professional Slidell pressure washing pro who can help with all of your various pressure washing needs? If so, give our team of skilled professionals a call today and let us show you the kind of quality results that have helped make us the most trusted name in pressure washing service the area has to offer.
As the premier pressure washing pros serving the Slidell area, our team of skilled experts here at Aqua Wash offers a wide range of high-quality pressure washing services to fit just about any exterior cleaning need you might have around your home. Whether you need fast and reliable roof washing, soft washing, concrete cleaning, or even deck cleaning, our team of skilled professionals has what it takes to get the job done right. If you have any questions about our full lineup of high-quality pressure washing services or if you would like to get your free estimate for your next project, give us a call today. Our team of experts are always standing by and would be happy to assist you in any way we can.
Soft Washing In Slidell
Pressure washing can be an excellent cleaning option for many surfaces around your home, but some surfaces require a bit more care in order to prevent damage from occurring during the cleaning process. For those areas that need a bit more care in their cleaning, soft washing is definitely the way to go. In contrast to standard pressure washing, soft washing uses a combination of low-pressure washing and specialized cleaning solutions to remove mold, mildew, algae, and other contaminants from the exterior of your home without running the risk of damaging your home's surface in the process.